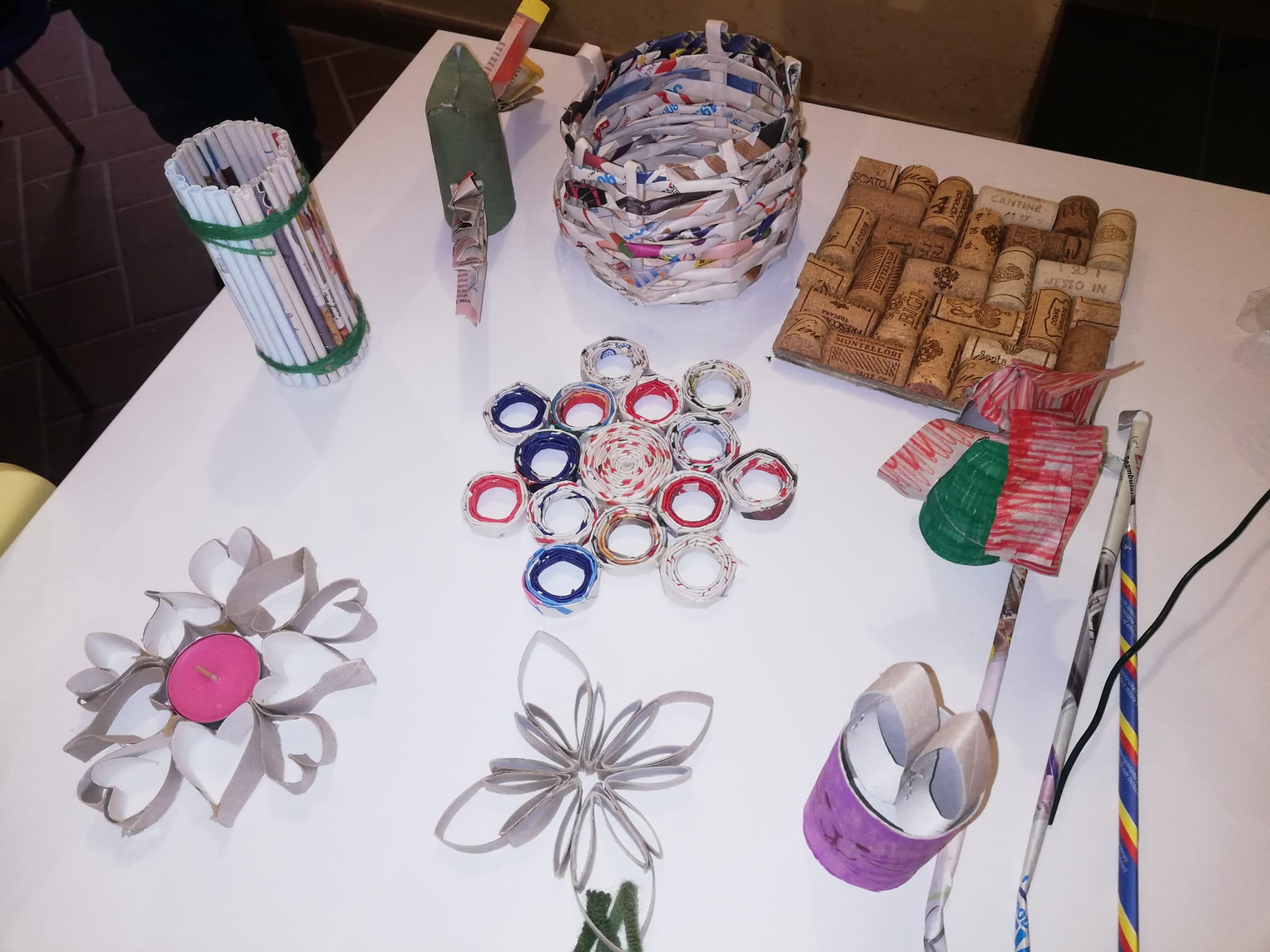 An artistic workshop with recycled material took place Saturday October 16th, in the library at Santa Croce. It was organized by Fondazione Toscana Sostenibile for all citizens of all ages. This event was held in the framework of Erasmusdays: three days of celebration of Erasmus+, one of the most successful Programmes of the European Union which has given 10 million people the chance to study, train, volunteer or gain professional experience abroad and which has contributed to the creation of the European identity.
The event gave citizens the chance to know Click-on-T, a project financed under the Erasmus+ Programme, which aims at developing learning and teaching methodologies for trainers, especially those working with
adults, on the concept of climate change.
The team of Fondazione Toscana Sostenibile has set up a number of themed areas where visitors could experience how waste materials can be transformed and become useful objects with a little bit of creativity: old newspapers converted into recycled paper, advertising flyers that become little baskets, leather cuttings to make bracelets, necklaces, key chains and pocket emptier, corks to compose under pot and a a myriad of animals and small games realized with recycled materials.
The real protagonists of the artistic workshop were the children: with their curiosity, their creativity and their extraordinary enthusiasm, shared reflections about environmental issues and realized beautiful objects enjoying a day of sociality and learning.