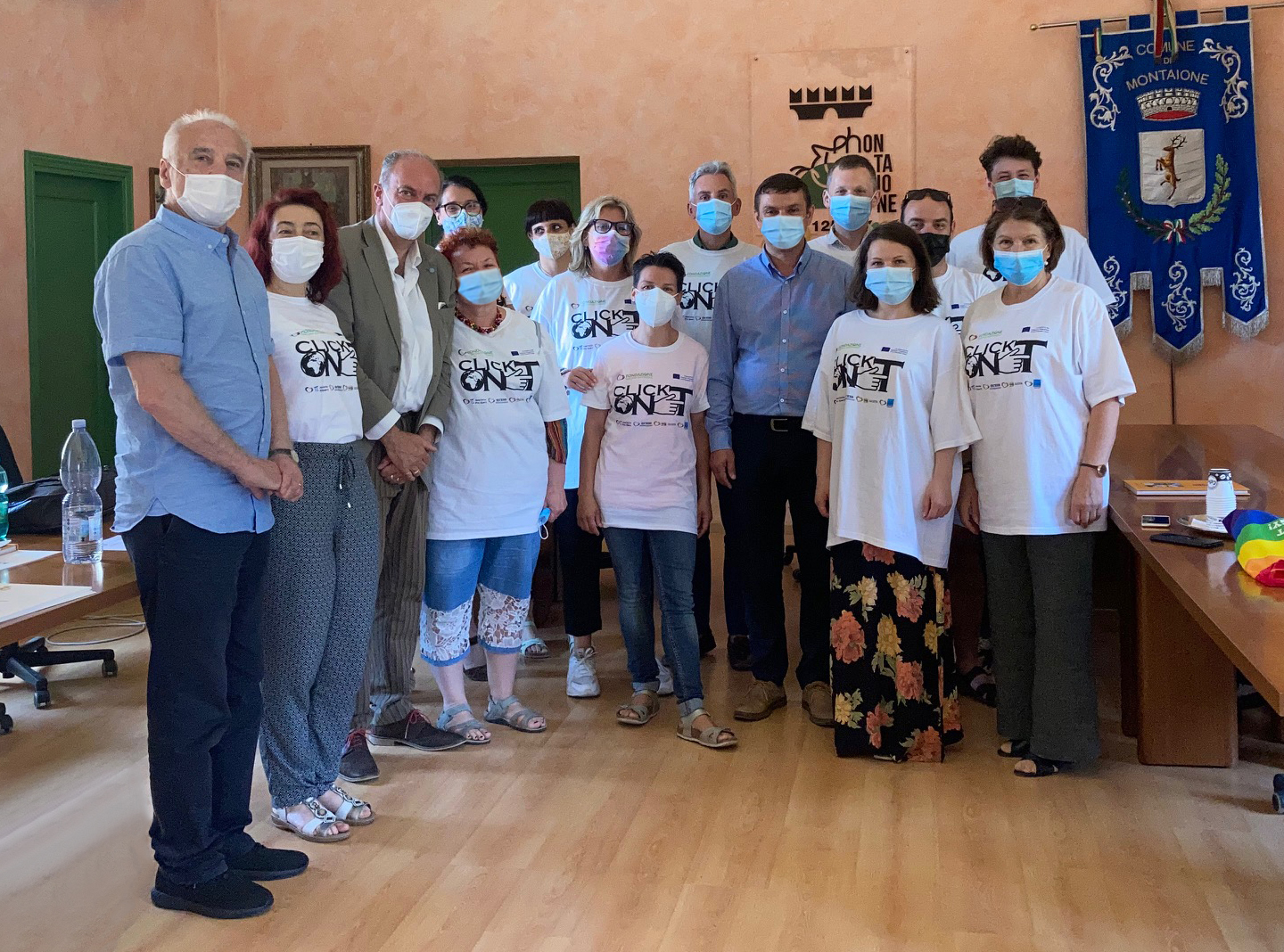 Montaione welcomes Europe with the project dedicated to the environment "Click on T",
From Tuesday 22nd June to Saturday 26th the agenda of the European project "Click on T", after the first stop in Lithuania, moved to Montaione.
"Click on T" stands for "CLImate Change Knowledge ON Training". It is a project that involves partners from 5 European nations who have set themselves the goal of starting and multiplying good practices for environmental protection and tackling climate change. (click on T Facebook page)
Thematic workshops, both face to face and online, in-depth seminars and meetings between experts and experts in the sector: during these days the Municipality of Montaione hosted and managed the physical and virtual presence of the Italian, Romanian, Polish, Spanish and Lithuanian partners, who have set themselves the goal of sharing good ideas, good practices, excellent habits for eco-sustainability and raising the awareness of over 35s about Climate Change.
In attendance the Italian, Lithuanian and Romanian partners: for Italy Simone Pagni, project manager of the entire project, of the Fondazione Toscana Sostenibile; Carla Sabatini, from the company Nkey Consulenza Informatica of Santa Croce technical partner of Click on T; Diletta Landi, Giovanni Golfarini and Bibiana Losapio, members of the Fondazione Toscana Sostenibile.
For Lithuania Vida Augulienė, former director of the hydro-meteorological service; Martynas Norbutas, green activist and former Deputy Minister of the Environment; Marius Šamatulskis, director of the Social investment management center.
For Romania Silvia Gabriela, president of the Pro Xpert  association; Florina Lidia Stan, Nicu Stan and the mayor of Cernisoara, Dumitru Ciorcă
In connection from Spain and Poland, representatives of Federacion EFA Galicia  and Centrum Edukacji i Badan Spolecznych..
"This week of the project was a very exciting experience," says project manager Simone Pagni. "The pandemic has postponed many times, but finally we were able to see each other, to meet live and I sincerely thank the Municipality of Montaione and our technical partner Nkey IT Consulting for being able to organize everything online. to have this double form of meeting, because even if everything is starting up again, not everyone will be able to guarantee their presence. "
The mayor of Montaione, Paolo Pomponi, greeted his colleague from Cernisoara, Dumitru Ciorcă, with a promise of twinning: "The interest in environmental protection that the cities that Dumitru and I have the honour of leading unites us. Wasting these energies would be a crime. I am very happy that projects such as Click on T give us the opportunity to strengthen the international commitment to the eco-sustainability of our cities. We have an appointment for next year ".